We believe in fun.
We are passionate about the things we do, and we know you are too. We are mountain bikers, road riders, greenway cruisers, skiers and snowboarders. No matter what your activities or seasons of choice are, we're here to help you get outside and enjoy your passion, or even find a new one! Whether you need new equipment, service on what you have, or just friendly advice, you can count on us because it's what we love to do.
In our shop you'll find products and brands that we have specifically chosen, that we actually recommend first-hand, and that we stand behind. We want you to walk out with confidence in your purchase. Our mechanics are certified through various courses and schools, and we all stay up-to-date on training for the newest industry products and technologies. As a shop, we've been awarded a place in the NBDA America's Best Bike Shops program four years in a row.
So come see us when you're ready to get outside!

Our History
Beginning in 2005 as a small one-man shop on Nationway in east Cheyenne, Rock On Wheels has since expanded into its current location near the downtown area.  Always locally owned and operated, you can walk in expecting friendly service no matter what you're looking for.  You'll find the owner, George, working in the bike shop, as well as managing our companion business, ROW Productions.
Meet the Team
It's good to know who you're dealing with.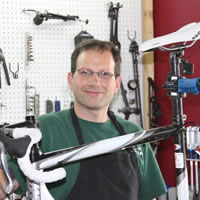 George Anadiotis
Cody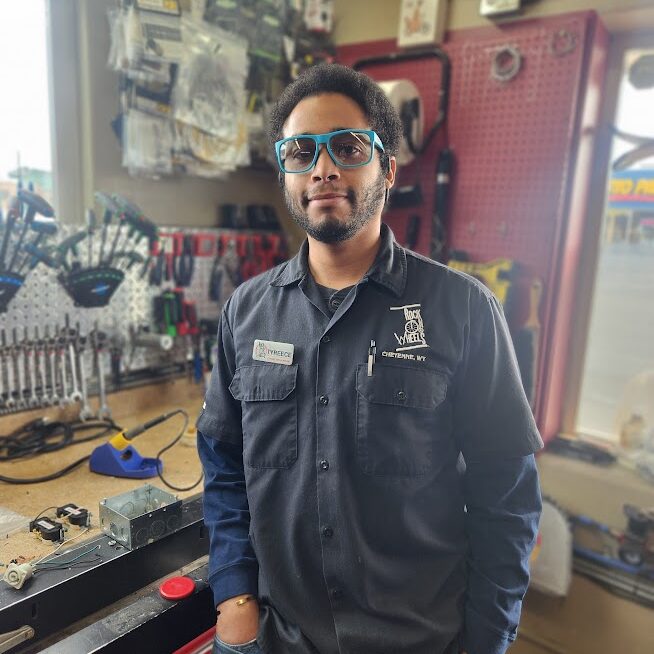 Tyreece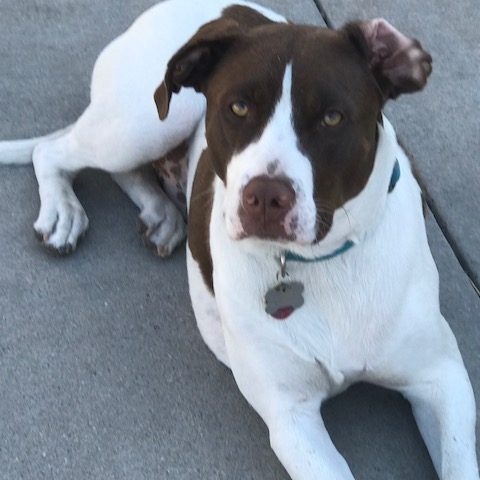 Lucky
So how can we help you?
Give us a call or drop by!  We're here to answer any questions you have.
Store Hours
Our store is open every day EXCEPT Wednesday. Online shopping is available 24/7 though so click the link to the right to check out the items we have available online!